Outreach
Outreach
Outreach is an important part of the work at ALPHA. We are always excited to discuss our work and more general science with anyone that will listen. Take a look at some of our previous outreach and see some of the motivation behind this integral part of life as a scientist!
Our Key Values
Training
Antimatter experiments are highly cross-disciplinary, covering diverse topics such as cryo-engineering, atomic clocks, plasma physics and super-conductors to mention a few, and is by necessity, international.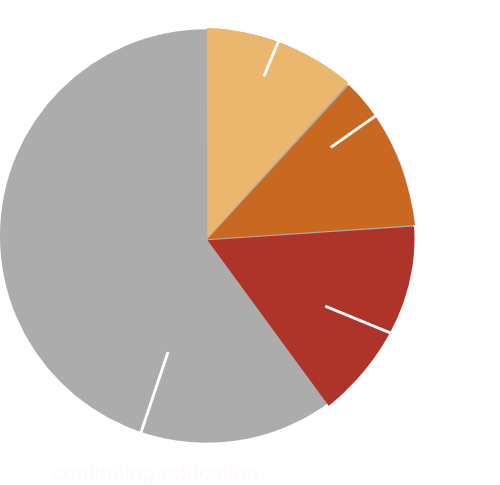 Our undergraduate and graduate students as well as research assistants interact with all of these topics and world-renowned experts as well as work in an international environment at CERN – a unique, highly appreciated skillset thus ensues. The chart on the right highlights the career paths students have taken after being part of the ALPHA Experiment.
Engagement
We're reaching out to physics teachers, schools and the general public who find our topic approachable and inspiring. We apply a multi-mode approach including oral and interactive presentations, as well as guided tours of our experiment at CERN. CERN receives about 130,000 visitors per year, 13,000 of whom visit the antimatter facility.
We advocate reaching students and physics teacher groups from all over the world, in order to directly inspire the next generation of scientists and to provide educators new ideas for topics to bring to their classes.
We have also participated in exhibitions such as the Royal Society Summer Science Exhibition, the National Eisteddfod, as well as engagement with media and popular social media feeds.
One of our latest projects, due to Covid-19, is called MVM Ventilator. A group of researchers is investing their time in creating ventilators, which are needed in the Covid-19 Crisis. Click here to take a closer look.
Variety of Outreach Projects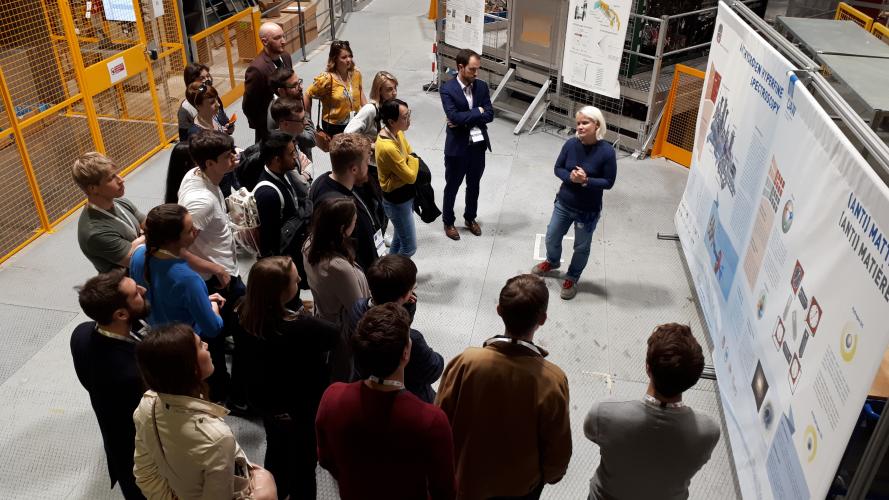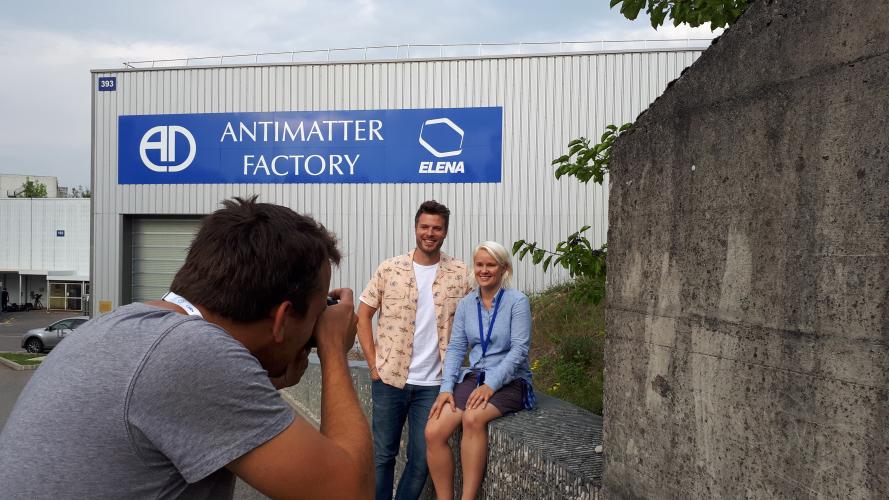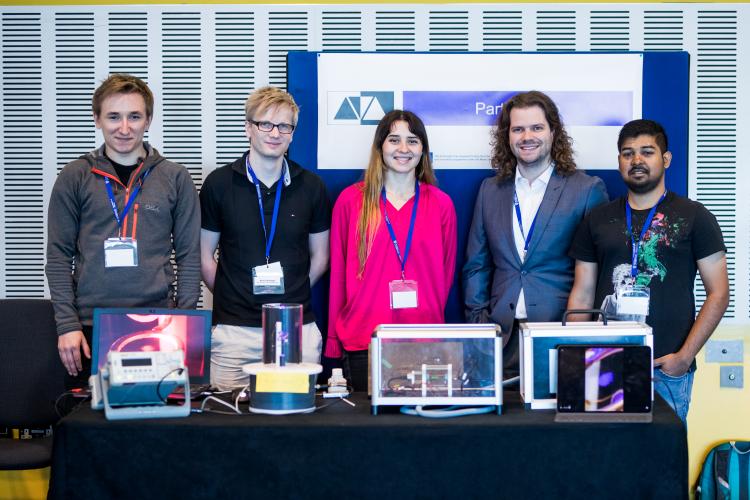 What happend?
Once you've trapped antihydrogen what do you do? You measure it!
We report the first resonant quantum transitions in antihydrogen atoms.
News Article
07 Mar 2012
Our new octupole is being made at Brookhaven National Laboratory. Look at the video that they've sent us of the work in progress!
News Article
06 Mar 2012
ALPHA is featured in a new documentary following life at CERN.
News Article
22 Feb 2012